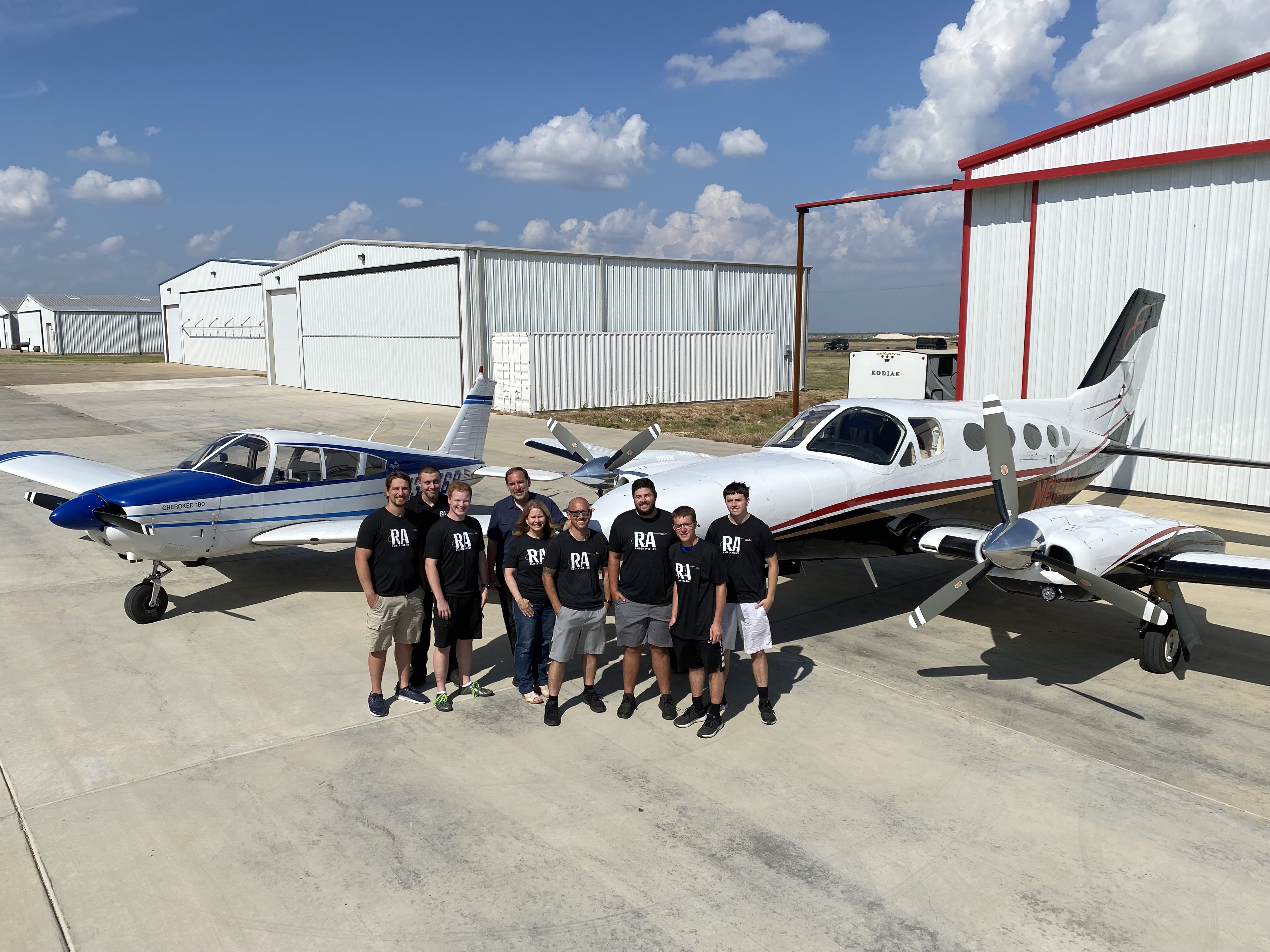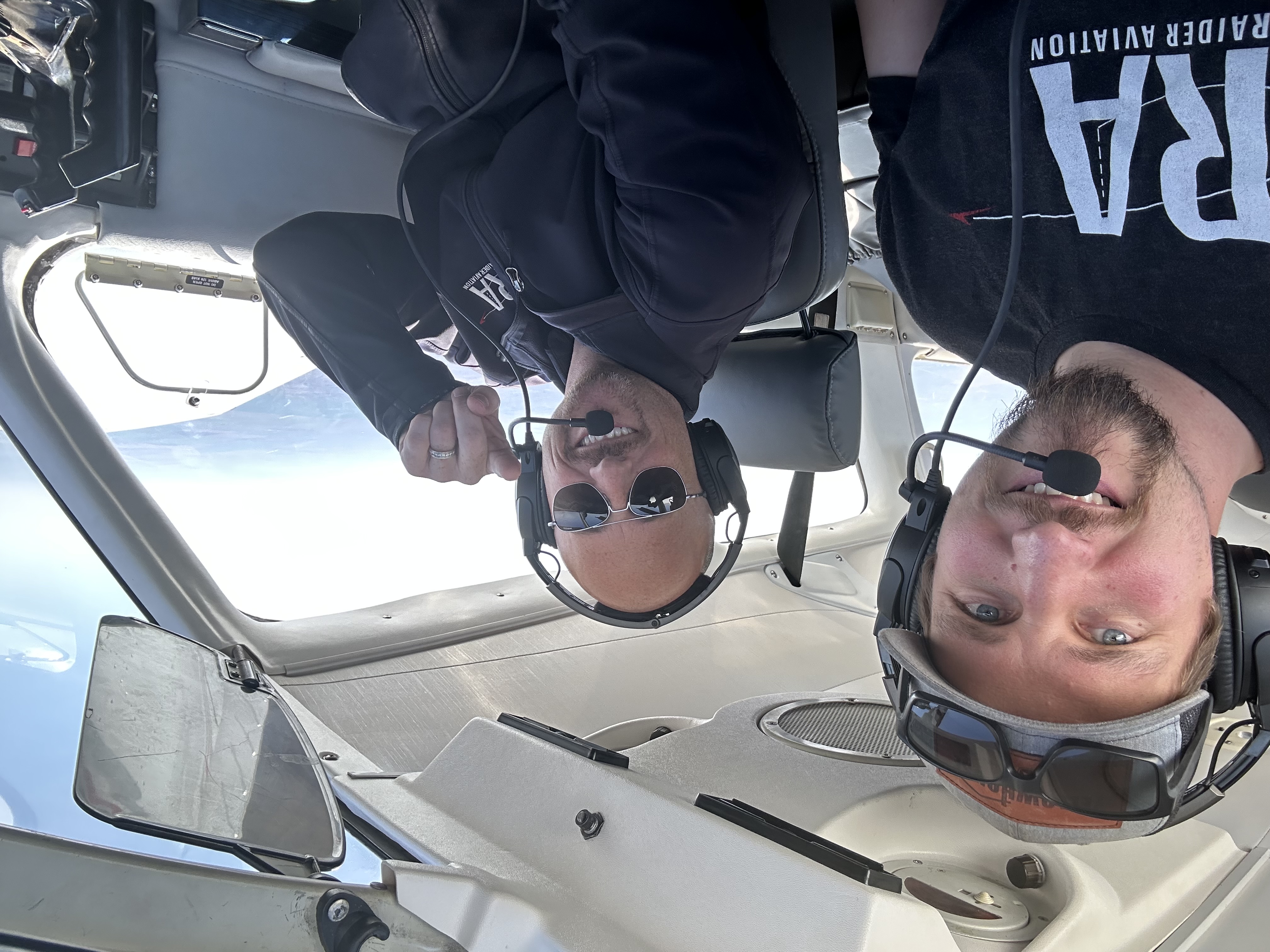 About Raider Aviation
Raider Aviation, located about 10 miles southeast of Lubbock, Texas at the Slaton Municipal Airport (F49) in Slaton, offers comprehensive flight training programs that not only train students for a Private Pilot Certificate, but also Instrument, Commercial, Multi-Engine and Certified Flight Instructor certificate programs.

Passing the FAA check ride is just one part of your training. At Raider Aviation, we will prepare you with real world experience and provide you with the skills to fly with proficiency and confidence. Our flight training programs are designed to incorporate all of the elements that are critical to making you a safe and competent pilot! Our flight school is dedicated to professionalism, honesty, and providing high-quality equipment and instruction. Raider Aviation offers:
Experienced and qualified instructors as well as well-maintained aircraft so you can be confident that you are safe in the air.
With the exception of the ground school course, all flight and ground instruction will be conducted one-on-one with your instructor.
A relaxed, training atmosphere that is friendly, professional and personable!
---
Meet The Team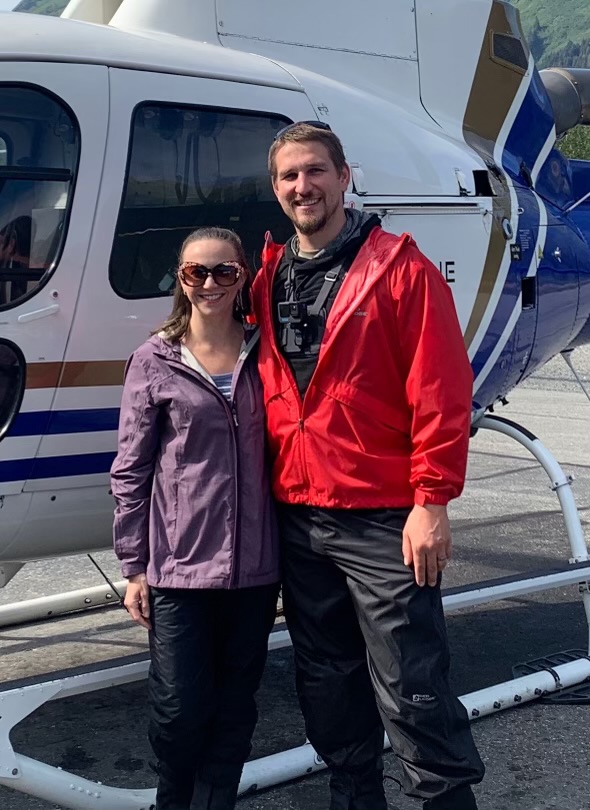 I began dreaming of flying since my first discovery flight in a 1942 gull-wing Stinson Reliant outside the Tillamook cheese factory in Oregon, when I was 5 years old. I started flight training in 2009 and became a certified flight instructor in 2010, eventually receiving my single and multi-engine instrument flight instructor ratings. My background includes flying some charter operations in a Citation, flying for a regional airline, and becoming an Airframe and Powerplant mechanic as well as receiving my Inspector Authorization (I/A). As the Director of Maintenance, I enjoy the challenges and rewards that come along with the job whether it's a new Dynon Avionics panel design and install, researching an aircraft system, or working through an annual inspection for a customer. I am extremely passionate for aviation and enjoy sharing what I've learned with others and I am committed to safety first and growing knowledgeable aviators.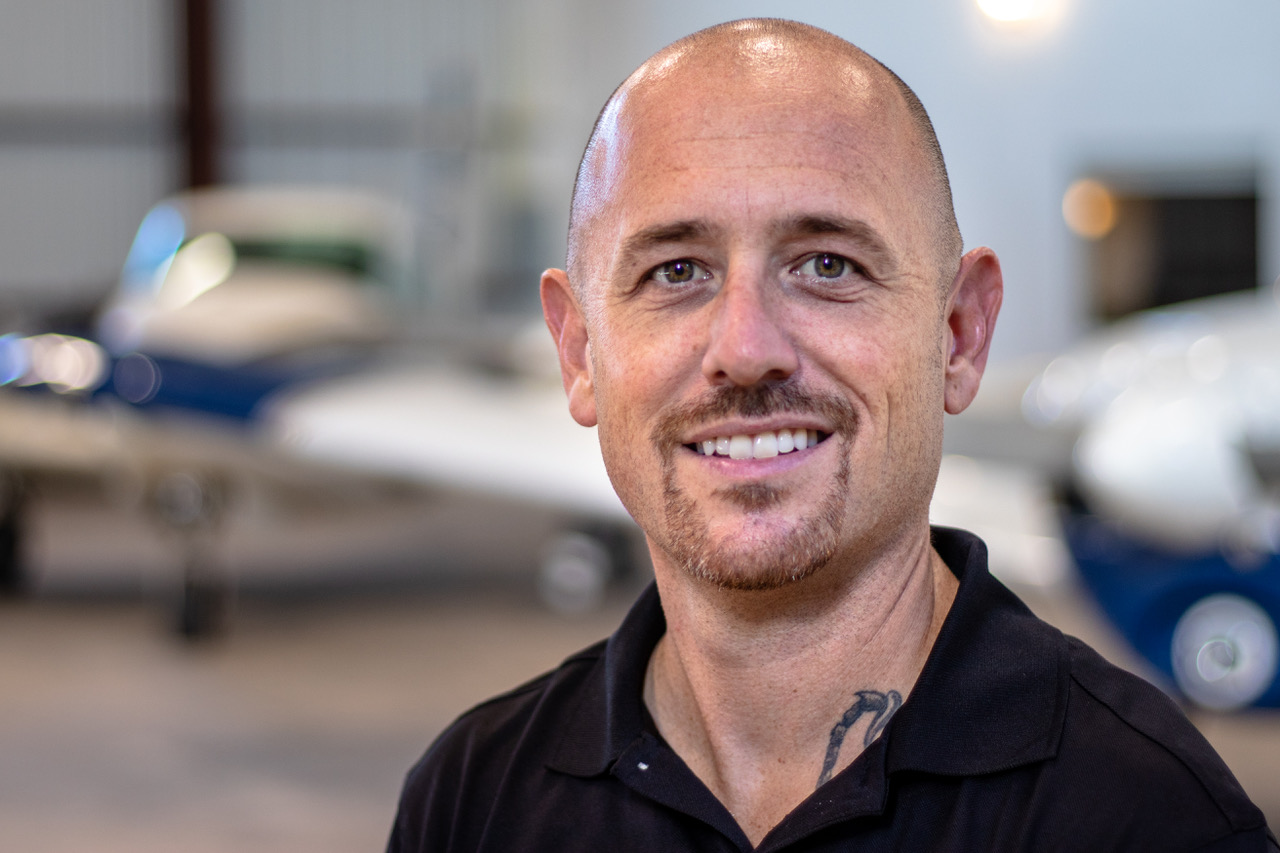 I have been a fan of aviation since I was a kid. I spent many years of my life dreaming of becoming a pilot and at the young age of 37 I earned my private pilot certificate. I continued on through the ranks eventually earning my single and multi-engine instrument flight instructor ratings as well as my multi-engine Airline Transport Pilot certificate. I began teaching guitar in 1998 and found that I have a love for education and felt that I connected well with my students. I have been blessed in the fact that I have been able to continue on teaching the things that I am most passionate about including music and guitar, martial arts, and aviation. My approach to being a certified flight instructor is to train my students to be professional pilots, even if they have no plans to make a career of it. Professional aviators are safety-conscious and take fewer risks. I believe that my excitement and passion for flying comes through to our students and customers while maintaining a high level of safety.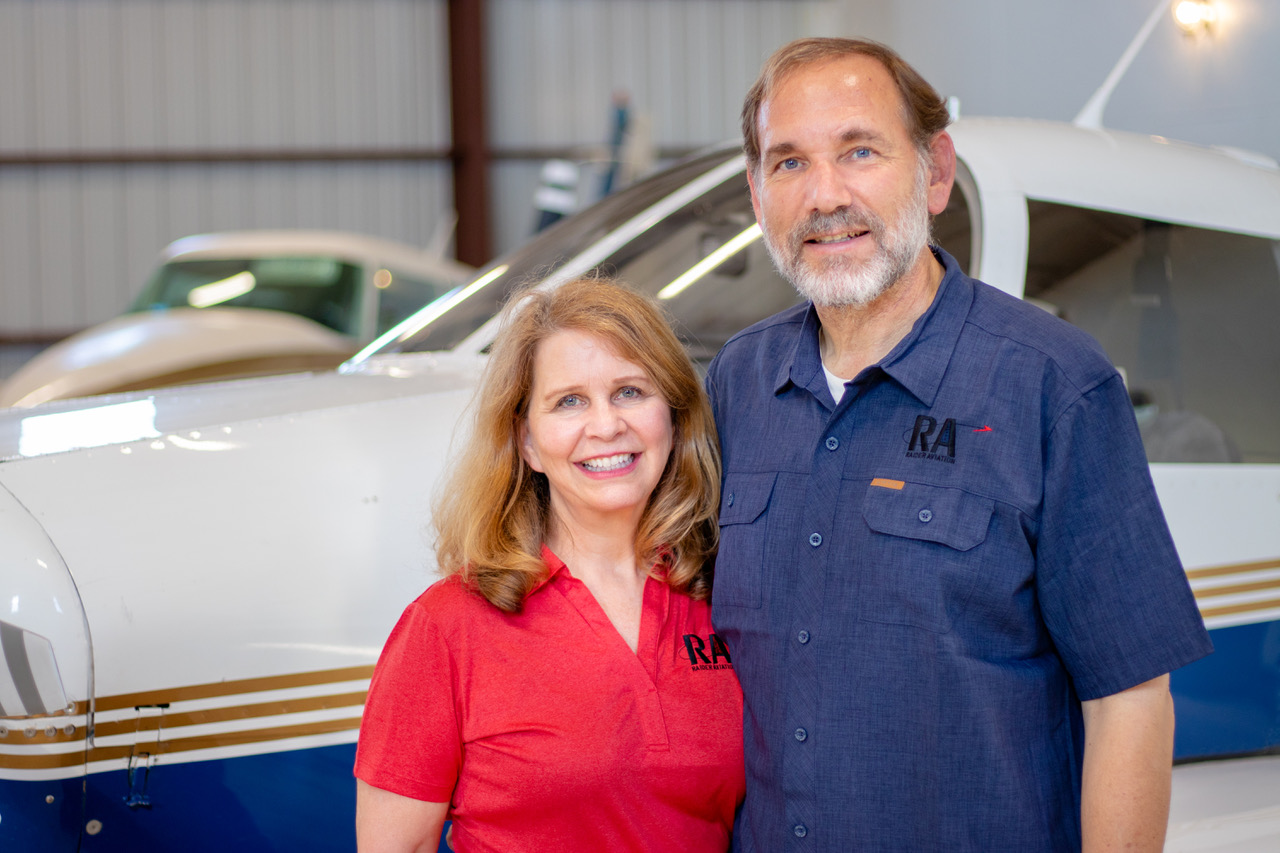 Jim: Along with being one of the owners of Raider Aviation, I provide administration and overall guidance for the company. I hold a Bachelor's of Science in Engineering from the University of California at Irvine. I am a technical professional with over 40 years of product development experience in the Semiconductor, Medical, and Mil-Aero industries, as well as extensive experience in Administration and Engineering Management. My credits include over 20 U.S. patents and patents pending as well as over 34 world-wide patents. I also hold Letters of Commendation from notable firms such as IBM and Hewlett Packard.

Ruth: I am a registered dental hygienist in multiple states, including Texas. I attended Westmont College in California and graduated from the University of Texas Health Science Center at San Antonio with a degree in Dental Hygiene. I currently work part-time in various dental offices in Lubbock but spend most of my time interacting with our students and making their experience at Raider Aviation the best it can be!
---
---
Testimonials
Morgan with Raider Aviation is a phenomenal, passionate and personable instructor; providing me all the resources to succeed. He is willing to go the extra mile in making sure that everything is crystal clear and that you are well prepared while also establishing good habits as you progress throughout your training. In addition, he has made training enjoyable for me. I am thankful and fortunate to train at Raider Aviation.
Chad G.
Sonny and Morgan are two of the nicest guys and best flight instructors you will find. Raider Aviation has offered me a great learning environment and awesome aircraft at a wonderful airport. I would recommend anyone who has a dream to fly to check out Raider Aviation!
Dakk
I was having trouble with a maneuver to finish up my commercial training. I had flown with several different instructors trying to get my power off 180 landings up to par with no real luck. Then I flew with Morgan, and almost immediately, with his instruction got the maneuver down. Now, Morgan has been working with me on my Multi-engine rating and it has been going very well. He is a great instructor.
Brady S.
My experience at Raider Aviation was top notch. Morgan and Sonny are some of the best instructors I've ever encountered and they take pride in their work and their facility. The airplanes are clean and ready to go everyday. I would recommend Raider Aviation to anyone wanting to peruse aviation as a hobby or as a career!
Mike D. CFII
The flight instructors at Raider Aviation are first class and their passion for aviation is second to none! The aircraft are well maintained and the new flight training center is incredible. My instructor is both friendly and knowledgeable and is very accommodating of my busy schedule. Whether you're looking for a career in aviation or simply picking up a new hobby, I would recommend Raider Aviation!
Jeremiah D.
Raider Aviation has far exceeded my expectations in a flight training school. The vast experience and knowledge held by the instructors along with the professional approach to training leaves me no doubt I made the right choice. Their quality equipment and maintenance equates to less downtime and allows more opportunity to fly.A big Thanks to Raider Aviation!
Jason K.
I have loved aviation my entire life, but always had an excuse to not take the first step to learn to fly. I recently joined Raider Aviation as a student pilot, and they have the absolute best flight training program on the High Plains! The instructors have the heart of a teacher, and strive to instill safe, solid fundamentals as a pilot. One of their best attributes is their location. The Slaton airport is small, uncontrolled facility, which means you can spend more time in the air, rather than on a taxi waiting for a priority jet in front of you. I believe Raider Aviation is the best choice in your first step to learning to fly, or to gain additional flight ratings or endorsements.
Koby R.
---